Skip to Content
Gates Designed With Modern Style and Functionality
Oconee Fence is very proud to offer modern gate solutions for a wide range of applications. Our gates are custom-designed to meet the specific needs of every one of our customers. From functional farm gates to elegant ornamental gates, we are the call to make to get the job done right. Whether you need wood logs, security arms, phone entry systems, or residential databases, our tenured industry professionals have the knowledge and experience to make your gating plan a reality. Serving the Oconee County, SC area and surrounding communities, we have the resources and experience you deserve to complete the gate project for your property.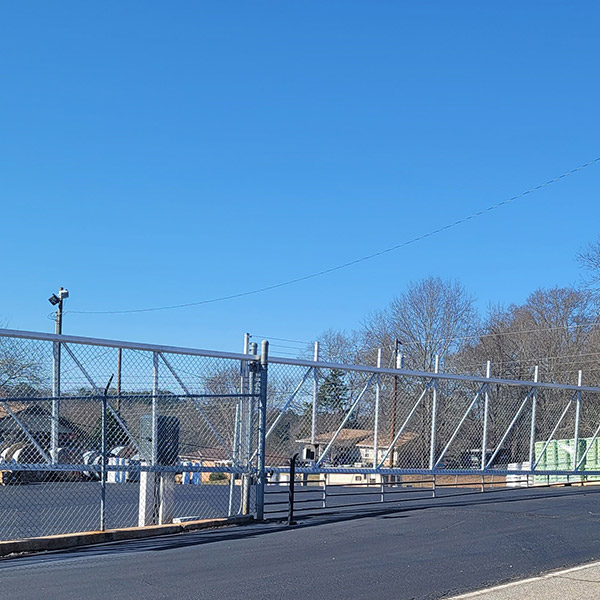 Expert Gate Solutions Made Easy
It has never been easier to implement the gate you've always wanted for your property. At Oconee Fence, we have complete confidence in our decades of expertise and craftsmanship to design, fabricate, and install the modern gate of your dreams. No matter whether you're looking for an ornamental gate to add more charm and sophistication to your home or business, or an efficient gate system that serves practical functionality, our tenured fencing professionals are experts in the field, able to complete your gate project with precision and attention to detail in mind.
Put Our Professional Experience to Work for You Today
There is no better full-service gate and fence company that can meet your exact needs than the experts at Oconee Fence. When you team up with our professional contractors, we'll provide you with a gate that looks amazing, requires minimal maintenance, and provides the security, privacy, and stylish aesthetics you and your home or business deserve. For the most seamless, hassle-free process, affordable prices that fit your budget, and the highest quality gate design and installation, put our experience to work for you. Contact us today to discuss all your available options and get us started on your new gate project.
Where Quality and Professionalism Make the Difference