Skip to Content
Add Rustic Charm to Your Property With a Wood Fence
Wood comes in many shapes and sizes, making it a great material for your new fence. Oconee Fence offers split rail, post and rail, farm, custom picket, and wood privacy fences, all available using a variety of wood species to fit your specific style needs. Our owner, Hal Alexander, can give you the detail and pricing for the best wood for your fence installation. Wood is an excellent choice for adding a rustic charm to your property's landscape. Learn more about our wood fencing solutions today from the best in the fencing business.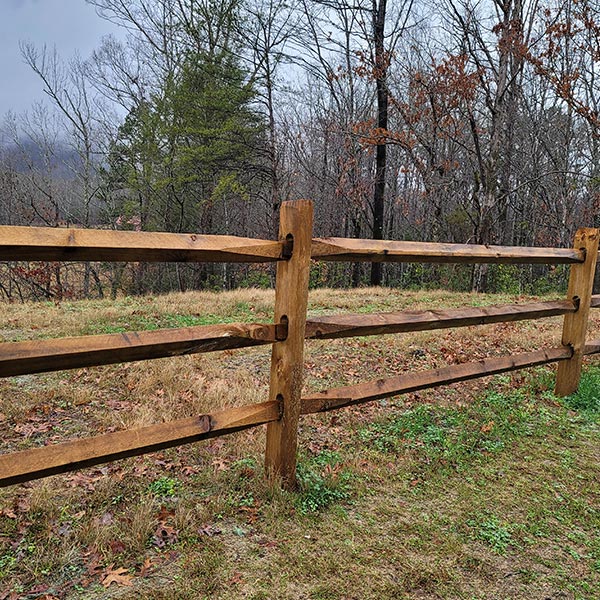 The Many Benefits of Choosing Wood for Your Fence
It's undeniable that wood has always been a popular choice for fence material. Wood's natural beauty can enhance the value and curb appeal of any property, and its affordability causes wood to endure as a commonly favored option when building a new fence. With seasoned fencing professionals, the process of creating a custom design for a wood fence is quite simple due to wood's versatility and ability to adapt to the surrounding natural environment. Your new wooden fence can be completely customized and constructed in a variety of ways using various styles, fence heights, and stain colors to fit your specific specifications perfectly. For our team at Oconee Fence, installing a new wood fence is also an easy process, so you'll be enjoying your new fence in no time. When you want a cost-effective, environmentally new fence, using wood material is always a great option.
The Unrivaled Fence Quality Your Property Deserves
Since 1985, Hal Alexander and his team of fencing experts have designed and crafted beautiful, sustainable fences for commercial and residential customers all throughout the Oconee County region. We are committed to providing you and your new fencing project with the highest degree of quality and professional service you'd expect from a reputable fence company. There are so many available options for your new fence, and we'd be happy to help you determine the best choices with a free consultation and estimate. Contact us and get started on transforming your property's landscape today.
Where Quality and Professionalism Make the Difference